Finding The Right Fit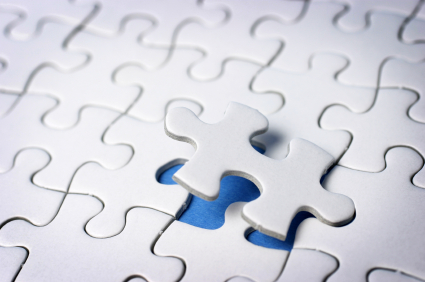 This fall, I'm doing something different with my blog to spice it up a bit. I've invited several admission counselors from around the country to contribute posts about topics they feel high school students and their families should be paying more attention to as they go through the college search and application process. As much as I like to share tips and advice, why not get it straight from the horse's mouth? 
Today's post is the second in this series and it's by Grant De Roo, Associate Director of Admissions from Elon University in Elon, North Carolina: 
As much as it pains me to make this comparison, the college search and application process can, at times, feel like speed-dating. You spend a relatively small amount of time with each prospect (college/university) in the hopes of getting to know a school's "personality" and ultimately find a match (the "right fit"). It's an embarrassing parallel, I know, but it highlights an important concept in the college search process: each college or university does indeed have its own personality, its own quirks and traits, the collection of which gives you a better idea of whether or not this particular institution is a good fit for you.
As such, it's important to construct an application for a particular college or university that reflects that personality and suggests that you would be a good fit for the school. Fortunately, the application for any college or university provides ample opportunity for an applicant to do so. Certain extracurricular commitments are going to be better suited to certain schools' personalities than others. Schools with a specific emphasis on community service (e.g. Jesuit schools) might look more closely at service completed throughout high school while other schools that place particular value on leadership roles such as my own institution, Elon University, might pay more attention to the leadership roles that you have taken on within your organizations. All this is to say that in much the same way that a resume and cover letter can (and should) be tailored to meet the needs of a particular job, so too should an application be designed to reflect the values or distinguishing characteristics of a college. And there is perhaps no better platform for you to tailor your application for a college's personality than the essay you write for the application.
Even in the age of centralized application systems such as the Common App and the Universal College App, a school's essays (or supplemental essays) provide applicants with the opportunity to show through their own words why they would be a good fit at a given college or university. It's important because every college wants to enroll students who will fit well within the culture of the institution. And establishing "good fit" does not mean conforming to the personality of the institution – rather, it means that you genuinely feel like you belong there. When that happens, you're more likely to be successful; something each college wants to ensure.
So as you set out to submit your applications – whether it's 1 or 12 – I encourage you to design your application and your essay to reflect the individuality and the personality of the school(s) to which you're applying. It will help you create a more competitive application and will give you a better chance of finding that golden ideal in the college search process: the right fit.
Grant De Roo is an Associate Director of Admissions at Elon University. A native of Exeter, New Hampshire, he now works for his alma mater and works with students applying to Elon from Massachusetts, Connecticut, and Rhode Island.
If you want some help and guidance on your college search and application process, contact me today to set up an appointment for a free 60-minute consultation. Here's what other families like yours are saying about how Dobler College Consulting made a difference for them.
---
Want Great College Advice Delivered Monthly?
Sign Up Here For The Dobler College Consulting Newsletter!