See What Students And Parents Like You Are Saying About Dobler College Consulting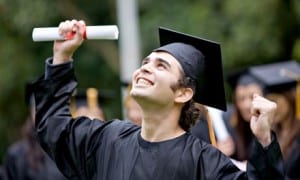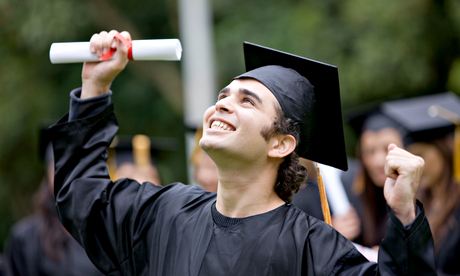 We work with students at all stages of the process and while their needs are unique, our goal is the same: deliver personalized service that helps both the student and parents make good, informed decisions throughout the duration of the college admissions process. Here's a sample of what some of my families have had to say about the work we've done for them:
We are always happy to provide references of students and parents who have worked with us.  Please contact us for references and information about our services and fees.
"I couldn't have done this without you!" 
Stephanie, Southington High School student
---
"We as parents cannot Thank Eric enough for being a great mentor for our daughter. Throughout the entire college search and applications process he was extremely professional. Always willing and ready to guide from essay writing to how to deal with rejections and weigh in the acceptances. We highly recommend him and his services." 
Tom, parent of a Cheshire High School student
---
"You are fabulous at what you do and offer an invaluable service!" 
Eric, parent of a Cheshire High School student
---
"First and foremost, I wanted to thank you for your assistance and guidance as we navigated the college search with Claire.  Your experiences with the college application process and your perspective and insight with this age group and specific colleges proved to be most valuable. Your role in keeping her on a well-planned schedule was a huge relief to Jim and me.  But more importantly, your approach gave Claire ownership of this process and, as a result, I suspect she felt  in control as opposed to being overwhelmed by the experience." 
Susan, parent of a Cheshire High School student
---
"Also a big Thank You for your help which has easily been one of the best investments I've ever made. You've been not only an asset but a great friend as you've gone far above and beyond both with Matthew and Thomas. Thank You!!" 
Eric, parent of two Cheshire High School students
---
"Just wanted to send a note thanking you for all your ongoing support in the college search process. Your direction and help in the past year has kept everything moving very smoothly, not to mention stress free for Sheila and I."
Sheila & Jim, parents of a Cheshire High School student
---
"Thank you so much for all the help you gave me, I really needed the encouragement and it meant a lot. Union released their decisions two days early, which means yesterday I logged into my portal to see that I GOT IN! Union Class of 2021! I am so excited I can't wait. I know I completely made the right decision and part of that is because of you. Again, thank you so much!"
Abby, Lauralton Hall student
---
"I do have to thank you for all that you do, not just for John, but for Jack and I also.  I honestly do not know how you keep everything straight, but you do, and your help and guidance through this process has been all that we could have expected.  So thank you. "
Karen, parent of an Old Saybrook High School student
---
"Just wanted to thank you very much for the services you provided to Michael and our family during and through the college search process. It was a great comfort to us that Michael looked to seek your advice and felt good about 'hashing things out' with you. "
Patty, parent of a Pomperaug High School student
---
"We are truly appreciative of all that you did for Alex and our family as we navigated the college admissions process. I am sure we could have done it on our own, but I believe the bumps along the way would have been much more difficult to overcome, and you gave us insight that we just did not always have.  Your guidance throughout the process was very valuable. The fact that Alex could reach out to you, especially during the difficult times, and feel confident in the direction and advice you gave, is something that we are very grateful for. You made a good connection with him and he found you a stable source throughout it all.  I thank you for being there as he questioned his final decision. Only someone who really knew him would be able to listen, support and advise him on one of the biggest decisions of his young life. "
Lisa, parent of a Southington High School student
---
"I can't begin to tell you how thankful we are to have had his help during what can sometimes be an overwhelming process. He was there for us every step of the way. His advice was knowledgeable and recommendations spot on. He's guided my daughter to the perfect fit for a college and even when he's done, he's not done as he continues to offer moral support and professional guidance. He will lead your child on the road to college success. Thank you!!!"
Celina, parent of a Sacred Heart High School student
---
"I am writing to personally thank you for your excellent work in helping my son on his school admission needs. I can't stress enough how much we appreciate Dobler College Consulting. Your personal involvement and commitment for my son's overall success is something that I will continue to treasure. Again thank you so much for everything."
Harris, parent of a Medical Professions and Teacher Preparatory Academy student
---
"Eric, while this note is overdue, it is sincere and well-deserved.  We want to express to you our gratitude for all the assistance, guidance, and support you gave Caroline during her college selection and application process.  Your help made the whole experience smooth and organized.  Now she is at a school that she loves, and we know her future is bright  We have given your name to the parents of two of Caroline's friends and we won't hesitate to recommend your services to other parents.  All the best to you, and, again, thank you!"
Mary Ellen & Glenn, parents of a Cheshire High School student
---
"Now that the decisions are all in (finally!) we just want to take the opportunity to thank you for all of your hard work and professionalism as you assisted Alicia through the application process. It was not only your vast knowledge of colleges, but the time that you took getting to know and understand our daughter that was so impressive.  As of right now, Alicia's top two picks, Union and UVM, were your recommendations for her, and not even on our radar screen!"
Mindy, parent of a Westover School student
---
"Having you assist her provided me huge piece of mind and reduced the stress of the entire process for me.  It was great for me not to have to worry about all of the deadlines and steps in the process.  It allowed me to have good discussions with Hannah about the process without having to nag her about due dates.
I'm relieved that the process is over and now I can enjoy Hannah's graduation (which is only a month away) and preparing to move her in to college."
Laurie, parent of a Miss Porter's School student
---
"It is obvious you care very much about your students and take your role and responsibility very seriously.  We are fortunate to have found you and grateful for your work with Nicole.  The process has been nothing short of outstanding.
It was our goal to have Nicole imagine and explore a range of possibilities and come to a decision based on her fullest consideration of options available.  And so she has.  But there is NO DOUBT she could not have done so without you – and we would have suffered greatly otherwise 🙂
So, we remain grateful for your services and the friendship you extended to Nicole.  She looked forward to your meetings, she enjoyed the process and she now moves confidently forward!" 
Brian and Sue, parents of a Sacred Heart Academy student 
---
 "They feel so good knowing how much farther ahead they are compared to their friends, a lot of them haven't even begun their essays or resumes. Thank you for spending so much time with them this summer."
Anna, parent of two Middletown High School students
---
 "It was definitely peace of mind knowing that you had everything under control with our daughter. You were a great asset to our college search. Thanks for all the help and moral support you provided. You really do great work.
Greg, parent of a Pomperaug High School student
---
"Thank you for all of your help with college. Without your guidance, I don't believe I would've ended up where I am. Your assistance helped me through the parts of this process that I was struggling with the most. Thanks again!"
Luke, Coginchaug Regional High School student
---
"Eric has been working with my son for the last year to help with his college search. He has kept him on track and excited about the process. I would highly recommend Eric's services. He works really well with the kids and can relate to the pressures put on them to succeed. The value he brings to this process is well worth the cost."
Dean, parent of a Cheshire High School student
---
"Two of my sons work with Eric. His direct contact and direction for the boys has the college search and preparation process going well in my home. In addition, the boys look up to Eric and don't want to disappoint him so they are prepared for each meeting him. Priceless!"
Dave, parent of a Cheshire High School student
---
"I think the college process you work through with the kids is great – as it helps them better define what they want and what they don't want in a college experience. I can already see a 'shift in position' on certain things – (a good thing!)."
Rosemary, parent of a Pomperaug High School student
---
"We met Eric late in the process with my daughter, but he jumped right in and met her where she was. He gave quality feedback on her essays, and informed recommendations on some questions regarding her Common App. He is extremely professional, articulate, and knowledgeable, and was able to connect with my daughter right away and gain her trust. I cannot imagine a better experience can be found anywhere."
Sarah, parent of a Newtown High School student
---
Want to find out how we can help you? Contact us today for your free college planning consultation.
Want Great College Advice Delivered Monthly? Sign Up Here For The Dobler College Consulting Newsletter!