See What Students And Parents Like You Are Saying About Dobler College Consulting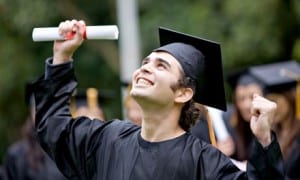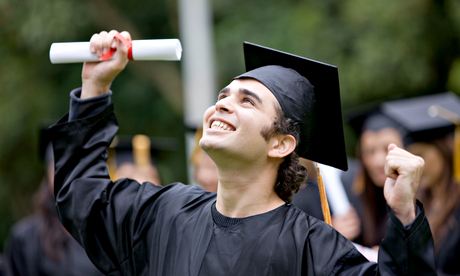 We work with students at all stages of the process and while their needs are unique, our goal is the same: deliver personalized service that helps both the student and parents make good, informed decisions throughout the duration of the college admissions process. Here's what some of our families have had to say about the work we've done for them.
We are always happy to provide references of students and parents who have worked with us.  Please contact us for references and information about our services and fees.
We as parents cannot Thank Eric enough for being a great mentor for our daughter. Throughout the entire college search and applications process he was extremely professional. Always willing and ready to guide from essay writing to how to deal with rejections and weigh in the acceptances. We highly recommend him and his services.
I just wanted to thank you for making my college application process an incredibly painless process and setting me up in the best possible light for admissions. Before I started working with you, I did not even know American was a University - and now I am going there to get an education in a top ten school for International Studies! I got to apply to a wide variety of schools to get the best possible options for my future all while feeling it was spaced out enough to enjoy my senior year - and with the weird ending of this year, I am very thankful I still got to enjoy my fall to the fullest potential. I cannot thank you enough!
I want to thank you from the bottom of my heart. Your support and insight has been priceless. We could have never done this without you. Honestly, I'm blessed to have been connected with you and I'm so very grateful.
The college selection process in our household was rather confusing, sporadic and unfocused until we met Lynne Bossart. Lynne listened to our needs, frustrations and expectations, she then outlined a plan and shared her expertise, which was instrumental in helping our daughter navigate and manage the complexities of today's college selection and admissions process. This included providing detailed evaluations of strengths and growth opportunities, identifying colleges and universities that offered the best potential for goal fulfillment, providing essay feedback, submission tracking, and narrowing down the choices through final commitment. Lynne Bossart enabled our daughter to make a fully informed decision and the proof is in her happiness and pride in the institution she is attending. We would encourage all families and students to take advantage of the insight and services that Lynne has to offer.
First and foremost, I wanted to thank you for your assistance and guidance as we navigated the college search with Claire.  Your experiences with the college application process and your perspective and insight with this age group and specific colleges proved to be most valuable. Your role in keeping her on a well-planned schedule was a huge relief to Jim and me.  But more importantly, your approach gave Claire ownership of this process and, as a result, I suspect she felt in control as opposed to being overwhelmed by the experience.
Lynne expertly guided us through every facet of the college search and decision making progress, fine tuning her recommendations to my daughter's academic, social and personal needs. Her advice on every level of our year-long journey brought clarity and confidence in our final choice of college.
We cannot thank you enough, Lynne, for all your help during our college selection process.  You were invaluable during this stressful yet exciting time in our lives.   You were so amazingly organized and you helped our daughter stay on track and be accountable for getting all the work done in plenty of time for the many college deadlines.  Hiring you also removed us from being the "bad guys" and pestering her to get her essays and applications done.  You gladly took on this job and gave her assignments with due dates that she happily completed and finished with time to spare.  Looking back on the whole process we are now truly able to appreciate all the time and effort you put into helping our daughter find her dream school and a profession she will be happy to work at every day.  You were always available to us, day or night, and we now have a senior in high school who is looking forward to starting a new phase in her life at a school she is proud to attend and a major she is looking forward to studying.  Thank you!
Lynne Bossart changed my life. I knew nothing about college and she gave me an entire college world of information. Having no real knowledge of what to expect or where to find what I needed, she helped me from step A to Z. She was a massive help to me and my college search and I would recommend Lynne's work to anyone looking for any sort of advising or assistance in the college process. Her passion inspired me. Her determination changed me. She wants to know who you are and what you want to be, because she knows that's what really matters. She wholeheartedly believed in me and got me into the college of my dreams.
Eric, we want to express to you our gratitude for all the assistance, guidance, and support you gave Caroline during her college selection and application process.  Your help made the whole experience smooth and organized. Now she is at a school that she loves, and we know her future is bright. We have given your name to the parents of two of Caroline's friends and we won't hesitate to recommend your services to other parents.  All the best to you, and, again, thank you!
You helped me a ton and made me aware of so many different things and I appreciate everything that you've done.
I am a single Mom that needed a lot of guidance when my oldest son wanted to go to college. I was clueless about the whole process of applying for colleges & the financial aid portion of it. With Lynne's wealth of knowledge & passion for helping students reach their goal of finding the perfect college fit, my son was able to attend the college of his dreams. We couldn't have done it without her expertise! I would highly recommend Lynne to help with your college experience!
We met Eric late in the process with my daughter, but he jumped right in and met her where she was. He gave quality feedback on her essays, and informed recommendations on some questions regarding her Common App. He is extremely professional, articulate, and knowledgeable, and was able to connect with my daughter right away and gain her trust. I cannot imagine a better experience can be found anywhere.
Lynne is like a good divorce attorney.  You can't afford NOT to hire her!
I just wanted to take a minute to really thank you. I am sure you are working around the clock between the complex and unique situations of both the seniors and the juniors. We are so appreciative to continue to have you in our corner.