College Applications – So Many Ways To Apply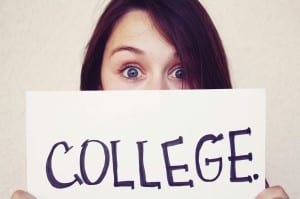 With application season upon us, high college seniors everywhere are working on the Common Application, the Coalition Application and, in some cases like with the College of Charleston or Endicott College, individual college applications. And while there are multiple platforms to choose from as students complete applications, there are also multiple ways to apply. Let's talk about the differences and how they affect you.
Early decision, also known as ED, is where you apply to a college through a binding agreement – if you are admitted, you must confirm your enrollment with that college. There's no backing out of an early decision acceptance. You're allowed to apply ED to ONE college only. That's it. This is why your love for the college must be true – you will have to contact your other colleges at which you submitted applications and notify them that you are withdrawing those applications immediately.
Early decision can be a great idea if you know, without a doubt, that you are in love with everything that college has to offer, you know you can afford to attend and you are ready, willing and able to commit to that college. You're all in with early decision and the risk level is significant if you haven't done your homework ahead of time.
Early action, or EA, is where applicants typically complete apply in November or December and expect to hear an answer before the start of the New Year. Early action applicants can be accepted, denied or deferred to the regular decision round of applications. Unlike early decision, early action applicants are not bound to their acceptance and have the choice to commit by the May 1st deadline or attend another college altogether. Early action is great because you have the benefit of applying early while also keeping your options open.
There are variations of early action policies. Some colleges are considered single choice early action which means they may not allow applicants to apply early decision and/or, in some cases, early action, to any other colleges. Therefore, it's important to understand your colleges' policies when it comes to these early application rounds.
Regular decision is the process by which you apply by each college's published deadline which is typically around January 1st. Once the application and materials have been sent, applicants can expect to hear a decision by April 1st. Regular decision applicants can be admitted, denied or placed on a waiting list. Regular decision is the vanilla of the application world – it's plain and simple but it also makes you wait quite a long time for a decision.
Rolling admission is where students are admitted on an ongoing, or rolling, basis. The colleges begin making decisions in early fall and continue to do so until they have met their enrollment requirements for the new freshman class. Colleges may accept or reject an applicant right away, or they may hold off for a period of time in order to gather more information on the applicant before rendering a decision. Depending on how strong or weak of an applicant they are, students may also find themselves on the waiting list. Because decisions are made on an ongoing basis, the earlier you apply, the earlier you can expect to hear a decision. It can feel great to get that first acceptance and it may just help you enjoy the holidays with your family and friends that much more.
On the other hand, rolling admission is great because you can apply when you're ready. I'm not saying you should wait until the last minute but, let's be honest – some of you will. Maybe you want to wait for first semester grades before you apply because you know you have some strong grades coming. Maybe your SAT scores were low and you wanted to take them again in November or December. Maybe you just happened to come upon a college mid-year that you hadn't thought of before and now you want to apply – for any of these reasons and more, colleges with rolling admissions grant you the freedom to apply later in your senior year. 
Of course, for every pro of rolling admission there are also cons. colleges with rolling admission will start awarding aid on a first-come, first-serve basis. Funds are limited so if you apply too late, your financial aid award may not be very helpful. Housing could also be an issue if you apply too late.
As with anything in the college application process, do your homework early on. Check out the admissions webpage for any colleges you are interested to find out which types of applications they offer.
If you have any questions or comments about the types of applications available to you and which one might be the best way for you to go, please shoot us a note – we would love to hear from you!
Here's what other families like yours are saying about how Dobler College Consulting made a difference for them.
---
Want Great College Advice Delivered Monthly?
Sign Up Here For The Dobler College Consulting Newsletter!