Finding The Right College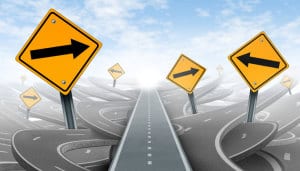 The other day I visited Fairfield University in Fairfield, CT and went on a tour with a really great tour guide, Luis. Luis, a junior double majoring in international studies and economics, is from Mexico and when he was in high school his dream was to attend Arizona State University. As he told us, Arizona State appealed to him because it was close to home, was a big school where there were lots of things to do, and it was located in a hot climate where he wouldn't have to worry about cold, snowy winters. However, his school counselor suggested he also apply to Fairfield. She thought it would be a good fit for him and she also didn't want him just applying to one school. So, in an effort to appease her, Luis did as she suggested and didn't think too much about it until he was up against the May 1st national commitment deadline.
Interestingly enough, Luis became disenchanted with Arizona State during the tail end of the application process.
When he called to check on the status of his application, he was first put on hold for long periods of time (more than 20 minutes on at least one occasion), then transferred from person to person, each one unable to help him with what was a very simple inquiry. By the time he was able to finally get an answer, he learned that the admissions office was unable to locate documents that Luis' counselor had mailed in. Needless to say, he was frustrated and feeling like Arizona State was not all he thought it was.
Fairfield, on the other hand, actually reached out to Luis to see if he had any questions and to find out what his plans were after he missed the deadline. Luis made a quick visit to Fairfield and instantly fell in love. Why? Because every encounter he had with someone from the school was a positive one. Fairfield reached out to him and asked him to join their family. He felt welcome and he felt like he mattered to the school.
These feelings were important to Luis and ultimately outweighed the facts that he would be further from home and would have to deal with New England winters.
While I am proud of Luis for figuring out what was most important to him what I really like is that, three years later, he is still in love with Fairfield and is doing very well there. The size of the school, the Jesuit tradition of self-reflection, serving others and exploring the life around you and the interactions he has had with professors have all contributed to the school being a great fit for him. At Arizona State, he wouldn't have had the benefit of class sizes that average in the mid 20's and are capped at 30. He wouldn't have had the opportunity to form relationships with professors let alone expect one professor to reach out and invite him to come and talk about internships and experiential opportunities whenever he wanted. In fact, most of his classes for the first two years would have been taught by graduate assistants.  At Arizona State, he would have had a completely different experience from the one he is having at Fairfield and from what I learned about Luis on our tour, I just don't think it would have fit him well.
This isn't about bashing Arizona State or promoting Fairfield University. Fairfield is quite expensive and while its Jesuit tradition is a rich one, a student body where 75% identify as Catholic and less than 9% identify as students of color will not appeal to everyone. But this story is an example of what can happen when you apply to a large school (Arizona State has an undergraduate enrollment of 58,400) versus a small one (Fairfield is only 3,300). You will be treated differently simply due to the volume of students applying. It's also a demonstration of just how important it is to have options. If Luis had put all his eggs in the Arizona State basket, I'm pretty sure that he would not be as happy as he is today.
If you have any questions or comments about finding the right college, you can also email me directly at eric@doblercollegeconsulting.com. I would love to hear from you!
Want Great College Advice Delivered Monthly?
Sign Up Here For The Dobler College Consulting Newsletter!