Introducing the 2015-2016 Common Application Essay Prompts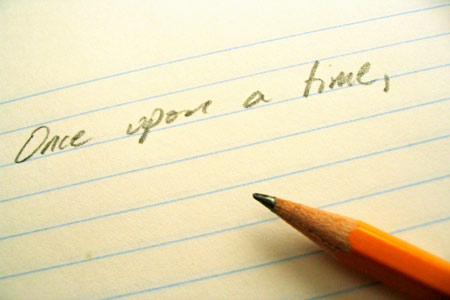 In case you haven't heard already, the Common App has released the essay prompts for the upcoming 2015-2016 application season. One question from last year has been eliminated and others have undergone minor remodeling. I think the changes are good ones and I especially like the new prompt, the 4th one below, which allows you so much room to show your creativity and ability to analyze a problem.
First, let me introduce you to the prompts. Then I'll tell you why I don't think they're anything you should be stressing over:
1. Some students have a background, identity, interest, or talent that is so meaningful they believe their application would be incomplete without it. If this sounds like you, then please share your story
2. The lessons we take from failure can be fundamental to later success. Recount an incident or time when you experienced failure. How did it affect you, and what did you learn from the experience?
3. Reflect on a time when you challenged a belief or idea.  What prompted you to act? Would you make the same decision again?
4. Describe a problem you've solved or a problem you'd like to solve. It can be an intellectual challenge, a research query, an ethical dilemma-anything that is of personal importance, no matter the scale. Explain its significance to you and what steps you took or could be taken to identify a solution.
5. Discuss an accomplishment or event, formal or informal, that marked your transition from childhood to adulthood within your culture, community, or family.
As you read through these prompts, you can see that each one asks for a specific moment, situation, place, event or story that reveals something important about yourself.
Please note the emphasis on the word, "important."
I didn't say incredible.
I didn't say amazing.
And I definitely didn't say Earth-shattering.
Because let's be honest – at 16 and 17 years old, very few people have had incredible, amazing and Earth-shattering experiences in their lives. So take the pressure off yourself to write something that has never been written before. Instead, focus on a story you can tell that helps an admission counselor learn something new about you.
And while you may not be able to come up with something for each essay prompt, I'm sure you can come up with a story that relates to at least one of them.
So, take a deep breath, relax and think about the things you've done in your life. The places you've visited. The experiences you've had – both good and bad. Start writing down some notes on how each of them might apply to the prompts above. Don't worry about whether the ideas are stinkers or the seeds of a truly great essay right now. Just brainstorm and get some ideas on paper. Talk to you parents, friends and relatives. Let them help you brainstorm – chances are, they may think of something really interesting about you that you, yourself, didn't think of immediately.
Writing is a process that involves steps and time. If you take the time to go through the steps, the finished product will be so much better for it!
In the coming weeks I'm going to share some tips on how to approach each prompt. Stay tuned…
If you would like some assistance with your college search, contact me today for a free 60-minute consultation.
Here's what other families like yours are saying about how Dobler College Consulting made a difference for them.
---